DAT Employees:
Success Stories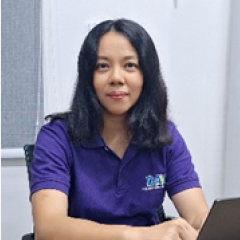 Kalyar Soe
( General Manager )
20 years ago, I started my career at ACE Data Systems as an Apprentice. Looking back, I keep track of my career by following the rule of determination and hard work. It is important that you do not lose sight of what you want to be. I have now held the position of General Manager in DIR-ACE Technology more than ten years since it was established. I am indeed a working mom raising two kids while working. It's not easy job to do in keeping balance between work and kids. But I am not alone in that respect because there are many working mums not only in DAT but also in our business environment. That shapes the way how women lead their life. Personally, I feel motivated to come to work knowing that the work I do can have a positive impact on our younger generation and society.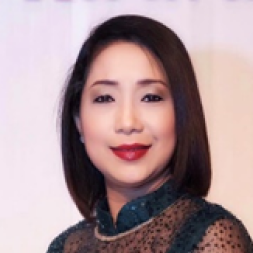 Kay Thi Khine
( Deputy General Manager, Admin & HR Department )
10 years old "DAT" is really growth and expanding now since it was founded in 2013 with the aim of establishing a STOCK Exchange System in Myanmar and developing Myanmar's IT world. DAT also a Japan-Myanmar joint-venture company, and it has been organized and developed in a collaborative team environment according to Myanmar's culture and Japan's standards. By building this, all members will have good opportunities for their career development through various learning platforms. Now our DAT had over 250 employees who are working not only in software development but also in network infrastructure in Local and Offshore both Japan and Myanmar projects. DAT became as my second family since 12 years ago, and I am very happy and proud of working at DAT. Whenever we faced so many challenges in the working environment with various problems, we overcomed all problems by supporting each other depends on nature. One of my favorite, why I love DAT because our organization is very warm and good relationship with each other regardless of age and position. We always try our best for DAT, "Growth Together, Work Together, Successful Together", we are moving forward together.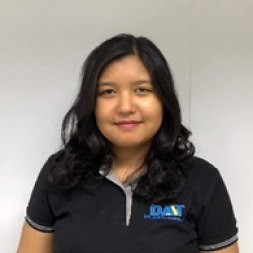 Zun Thuzar Naing
( Deputy Project Manager, Project Management Office Department )
Over an impressive span of 8 years from a junior to a PMO journey, I have been dedicatedly pursuing a career that aligns perfectly with the dreams I had during my university days, and DAT has exceeded all my expectations. As an IT professional, I am deeply grateful to be a part of DAT, an exceptional company that places a strong emphasis on professional development and offers its employees exceptional experiences and enriching educational programs. With unwavering commitment to Japanese standards and a forward-looking approach, DAT stands as a prominent organization in the IT industry, making it an ideal haven for passionate individuals to nurture their growth and thrive.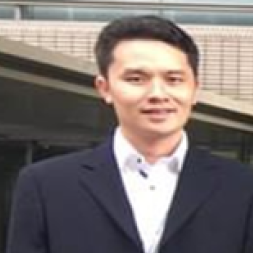 Aung Myo Oo
( Deputy General Manager, Head of Offshore Development Department -1 )
I'm here for 12th service years history since 2010 at DAT and I'm so proud for being one of DAT member. During my those several years of working time in DAT, I got valuable experiences not only in business domain knowledge but also in software development life cycle management skills with Japanese know-how standard and good practices as a project manager at Securities Trading System for Yangon Stock Exchange & Securities Companies system projects. Based on those valuable experiences, I am responsible with promotion as a Offshore Department Head to manage several projects & teams with offshore development standards. Family type working environment and growth career life opportunities makes me stay long term service years in DAT.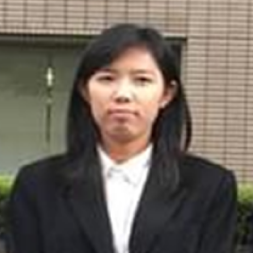 Pwint Wai Hlaing
( Deputy General Manager, Head of Project Management Office Department )
I started joining at DAT on 2011 as Software Engineer Leader. After 2 years, I became Project Manager and involved in many challenging Japan Offshore projects and Local projects. I achieved "DIR President Award" at 2015 and became PMO member starting from 2016. I had got many Project development experiences, management experiences and my career is growth through with DAT. DAT is a good positive environment for employees with not only family type working culture but also systematic environment. I am very proud to work in DAT for an impressive organization of people who are passionate about creating happiness and productive. I would like recommend DAT for IT engineers who want to get Japanese project experiences and grow up your careers….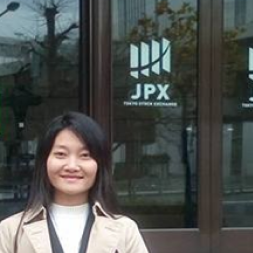 Thet Nwe Win
( Deputy General Manager, System Development Division )
I started my career in 2010 as a Software Engineer Leader at DIR-ACE Technology Ltd. (DAT) and was promoted to Project Manager in 2011. Starting in 2015, I got opportunities to learn about the stock exchange and securities trading business knowledge and was involved in the system Go-live of the Yangon Stock Exchange. It was an exciting event and proud to be one of the DAT staff. I presently am Head of the system Development Division which provides system integration, application development, IT solutions and services to Yangon Stock Exchange and other local companies. DAT is Myanmar's leading IT company for employee who wants to be IT professional in a systematic environment. It was a very meaningful life for me to spend 13 years together with supportive colleagues in a good organization. Thanks, DAT and my colleagues and let's try to continue our improvement through DAT. Welcome new employees to grow our successes together here.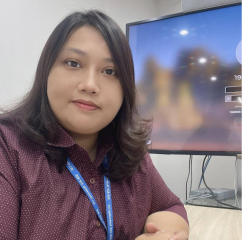 Aye Aye Thwe
( Deputy General Manager, Head of Staff Development & Quality Control-SDQC Department )
As I am an employee, I genuinely care about the harmony of giving and receiving between myself and the business. I think that each side's progress is dependent on the other. Self-improvement should be enhanced by performing office chores to achieve KPI. As employees have improved, so too should the organization. I have a total of 16 years of professional experience in the IT sector, but about 12 of those years are in DAT. I began my career journey at DAT as a software engineer and advanced to the position of deputy general manager. I received my MBA and completed the PMP, PSM 1-Scrum Master exams as part of my academic advancement. Also, the DAT increased from 20 to over 250 personnel. I believe that both of us have improved after ten years have passed. I'm therefore thrilled to be here because I can contribute to the growth of the business while also advancing myself.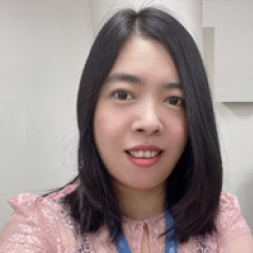 Thae Thae
( Deputy General Manager, Head of Offshore Development Department-2 )
Over the past 12 years, I have worked with DAT as a deputy general manager. I can recall my early years at DAT and my life as a Software Engineer Leader. I acquired in-depth knowledge working through the typical software development life cycle, from system implementation to design creation, while employed by a Japanese JV business. I worked on creating the systems for the securities firms and stock exchange in Yangon as my biggest achievement in life, and I took a business trip to Japan to learn more about these sectors. I received the DIR President Award because these thoughts are so important to me. When I reach manager level, working with Japanese management offers me zest for leading teams and a development in my management skills. Although some people think Japanese work is a little bit harsh, if you understand and embrace it, you can see their emphasis on project productivity and quality control. I love working at DAT because we create amazing things together. I also like how, by joining this community, we can contribute to its growth and success.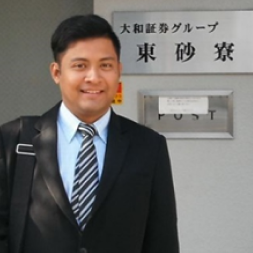 Hein Thant Oo
( Project Manager, Project Management Office )
I have joined DAT since 2010, I have served successively as a Japanese Interpreter & translator (Offshore Business), Office Procedures Management (Securities Company System), and Project Management Office of the Offshore Development Division. I have had so many chances to learn domain knowledge of Securities Trading and the Financial Market. DAT has a very strong organizational structure and good management style since it is a joint venture company with Daiwa Institute of Research Ltd. (DIR). Being a member of DAT can get promising career paths and also a gateway to get overseas working experiences. "come quick and join DAT… It is the best way to your future."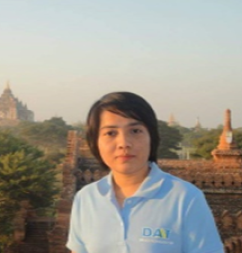 Kay Khaing Zaw
( Senior Project Manager )
"Hello everyone! I am Kay Khaing Zaw. I started my career in DAT starting from 2011 as a software engineer. In the first years, I was involved in the projects of offshore development and Office Automation projects of CBM. For the time being, I'm working as a senior project manager at the "Exchange System Section" of the "Stock Exchange & Securities System Development Department" to do the development, operation, and maintenance of the Stock Exchange System. Throughout my 12 years long journey, I've got good experiences from various projects and learned many good things from DAT colleagues from family-type working environment. Based on these, I've got the opportunities to apply and learn technical skills, customer dealing, and good management practices. I'm feeling proud of being one of the DAT staff, especially taking part in Stock Exchange System Development and CBM's Office Automation project. I am fortunate enough to get the chance to work in such a wonderful organization like DAT and have such wonderful colleagues."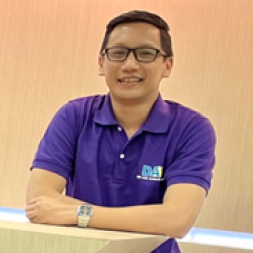 Aung Kyaw Zaw
( Senior Project Manager & Section Head )
"Hello everyone, I'm Aung Kyaw Zaw and I joined to DAT since the company was established. Beginning of my position started as the junior Programmer in DAT. I did my best effort and involved in offshore projects, standard and application framework creation, system development, system migration, and maintenance projects in Myanmar. And I learned about securities trading business knowledge and system development standard in Japan by company program and then I am now working as the Senior Project Manager/Section Head position. I love to work at DAT because all members in DAT are very friendly and ever ready to help and support each other. And I also proud to be part of stock exchange and securities trading system development team in Myanmar. Let me invite anyone to join in DAT to know the Japanese standardization of software development process life cycle, the real-time production support and for your IT carrier improvement."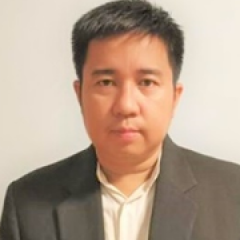 Ye Yint Depar
( Chief Information Security Officer and Infrastructure leader )
I have been working for 11 years at DIR-ACE Technology Company. I have been involved in a lot of infrastructure implementation, maintenance, security measurement, and monitoring. I have started my journey in DIR-ACE Technology in a team leader position. I was involved in the Central Bank of Myanmar, Aeon Micro Finance, Yangon Stock Exchange, and MSEC securities infrastructure implementation. I have learned a lot of technology such as Virtualization, Enterprise high-end hardware equipment, Desktop Virtualization (VDI), scripting, and several types of Databases. I have studied the implementation of servers, virtualization technology, and project management in Thailand and Japan. After being promoted to Senior Project Manager, I have got the ability to polish my experience in project management, reporting, and presentation. Currently, I am a Chief Information Security Officer. Trying to harden DIR-ACE Technology's Information security. By making policies, technology perspective, and so on. I enjoy working in DIR-ACE Technology and I love my colleague.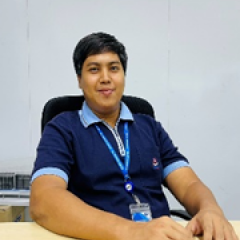 Kaung Htet Aung
( Senior Network Engineer )
In 2016, I joined DAT as a Junior system & network engineer. I participated in the operation & maintenance project for the Yangon Stock Exchange and Myanmar Securities Company. As an open and honest communication company, I have learned about good working experiences and the manner of the enterprise's working flow from my senior management colleagues. DAT is a Japan-Myanmar joint venture company. So, I have opportunity to learn about the Japanese working environment and gain some offshore working experience. These are valuable for the carrier's life. Throughout my seven service years in DAT, I have gained experience from the various projects and learned great things from my colleagues. Currently, I am responsible for the Yangon Stock Exchange and Myanmar Security Company's operation & maintenance projects as a senior system and network engineer. I feel proud to be part of DAT because DAT delivers excellent service to their customers. I would like to invite you, if you want to gain good knowledge and have a great opportunity to learn about the enterprise working experience, please join us.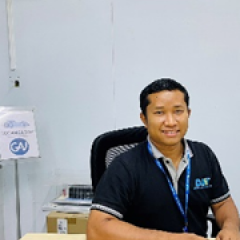 Thura Lwin
( Senior Project Manager )
In 2012, I joined DAT as a System Engineer, and currently, working as a Senior Project Manager & Section Head of common infra team. One of my first projects at DAT was the implementation of the CBM-OA system. It was a steppingstone that propelled me towards more significant responsibilities. Subsequently, I was involved in the implementation of systems for Stock Exchanges and Securities Companies which challenged me to work efficiently under pressure, navigate complexities, and deliver successful solutions to our clients. I gained expertise in maintaining systems according to operational maintenance workflows from DIR. And I also had the opportunity to contribute to system migration projects, further expanding my expertise in handling critical transitions with minimal disruption. Throughout this journey, I have been fortunate to work in DAT's family-like environment, fostering collaboration and mutual support among colleagues. What I appreciate the most about DAT is its commitment to fostering a culture of continuous learning and professional development. The company encourages innovation and provides avenues for employees to grow and excel in their careers. I extend heartfelt gratitude to colleagues, friends, and the organization for their unwavering support. Excited for the future, I look forward to making even greater contributions to this exceptional company.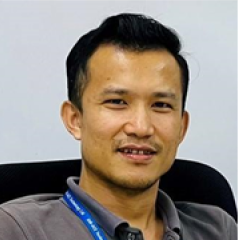 Thein Linn
( System & Network Engineer )
I started my career journey with DIR-ACE Technology Ltd as a Junior SOC engineer in 2016. Throughout the years,I seized various opportunities for growth, and today, I proudly hold the position of Senior System & Network Engineer. My initial involvement with the Yangon Stock Exchange project instilled valuable lessons that served as the foundation of my growth. Subsequently, being part of the Stock Exchange System and Securities Company System implementations further honed my skills, exposing me to the rigorous demands of maintaining system operations. I carry a sense of pride for being a part of such instrumental projects. My journey has been a blend of challenges and goals. System migration projects, for instance, posed unique hurdles, testing my abilities and resilience. However, the lessons I learned from overcoming those obstacles were valuable. DAT is not just an organization, it's a supportive family. Here, collaboration and unity are our strengths. The friendly and encouraging environment cultivated by DAT has been a crucial element in my success. I am proud of my growth within DAT, the projects I've been a part of, the challenges I've overcome, and the role I've assumed. Let me invite to join DAT if you're seeking career improvement of your journey in IT industry.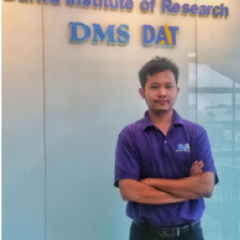 Thant Zin Tun
( Development Team Leader )
Hello…My name is Thant Zin Tun and I am working as a Team Leader of Blockchain Technology Research & Development Team at DAT. I joined DAT in January 2022 as a Programmer, and now I have been working here for 2 years. Over the past 2 years, I have accumulated a wealth of experience and knowledge due to the exceptional management, collaboration with brilliant engineers, and the conducive working environment I've been fortunate to be a part of DAT. In my team, I am responsible for researching, prepare reporting about the backbone of blockchain technology, various types of crypto currencies and tokens, many trending frameworks for software development, various types of version control platforms, AWS( Amazon Web Services ), Software Testing Tools and many more. Based on the findings from these researches, we develop various types of crypto wallets integrated with very robust and secure backend for both public and private blockchains such as Ethereum, Polygon , Corda , Quorum and much more. In this short span of time, I have gained a wealth of valuable experiences that have significantly contributed to the growth of my professional career at DAT.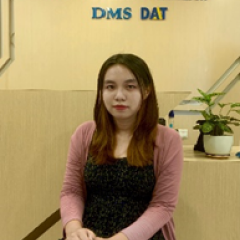 Mai Jue Ni Moon
( Project Leader )
In the past four transformative years at DAT, I have found not only a workplace but a close-knit family.
The supportive and nurturing environment has been instrumental in my personal and professional growth.
Through numerous projects and challenges, I have gained invaluable experience and honed my skills, propelling my career to new heights. I am immensely proud to be associated with DAT, and I look forward to many more years of shared success and accomplishments in this exceptional work environment.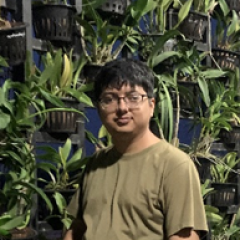 Arjun
( Deputy Project Manager )
My remarkable journey at DAT, one of Myanmar's leading IT companies, began in 2017. Over the span of six years, it has been a journey filled with numerous accomplishments. Embracing the vibrant atmosphere, solution-oriented communication, and collaborating with Japanese experts in both Offshore (Japan) and Local (Myanmar) developments have been pivotal in my growth. This diverse experience has enriched my learning and boosted my confidence and proficiency, culminating in my current position. I am excited about the future at DAT.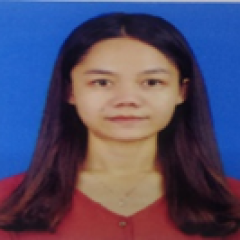 Htet Htet Zin
( Senior Software Engineer )
Working at DAT Company has been an immensely enjoyable experience so far. Since joining the company in the position of Junior Programmer in May 2019, all the seniors I have worked with have been kind and good natured peoples. I also had the opportunity to learn a lot about technology and much more. We can say DAT is one of leading IT Company in Myanmar.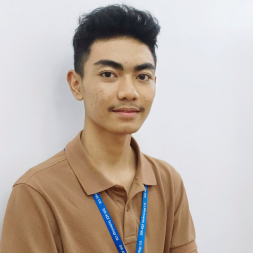 Bhone Myat Paing
( Junior Developer )
As I begin my Junior Developer journey from OJT at DAT in May 2023, excitement and gratitude fill my heart for this incredible opportunity. The organization's high standard for excellence, efficiency, and dedication to quality is truly inspiring. Learning from senior professionals and a proactive management team is one of the most significant factors motivating me especially in the area such as problem-solving skills, design documentation, best practices of clean, efficient, and maintainable code techniques, communication skills among team & organization, new technologies and frameworks challenging opportunities as the organization expand, understanding in priority of tasks and progress to meet deadlines, scope, user's requirements. I am confident that the challenges I experienced at DAT will lead to personal and professional growth. I can feel the strong team spirit and teamwork here, and I'm excited to collaborate together with colleagues who share similar values and goals. With the support and nurturing environment at DAT, I am confident that my time here will be transformative, shaping me into a more skilled and accomplished developer. Let's build a path of innovation and excellence together for the future of DAT. Grateful for the faith DAT has placed in me, I am eager to contribute to the organization's success.