Board Of Directors
Message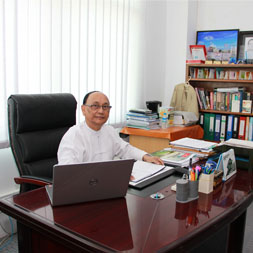 U Thein Oo
( Chairman )
It is worth noting that the active initiative and innovative efforts of DIR-ACE Technology Ltd. (DAT) played a pivotal role in the establishment of the Stock Exchange in Myanmar. By creating a portfolio investment environment, the Stock Exchange has become a vital contributor to the development of businesses and the country. DAT has consistently reinvented itself to provide total and cost-effective IT services in the banking and financial sectors, enabling its clients to stay ahead of the curve in a rapidly evolving landscape.
The Company was founded by a team of local and international professionals with extensive experience and diverse expertise to provide consistent and reliable support to a wide range of businesses. At the core of the company's philosophy is the belief in building mutually valuable lifelong relationships with its clients, partners, staff, and society as a whole. Its ultimate objective is to be a socially responsible business that can contribute to the digital transformation of Myanmar, while also creating value for its stakeholders.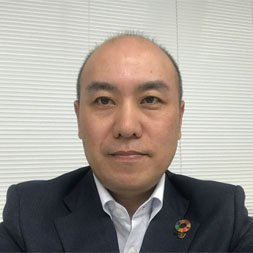 Mr.Hiroyasu Ishikawa
( President, Managing Director & CEO )
Our main target will be growth IT Service market in Myanmar. Through years of dedicated effort, we have built a wealth of experience and expertise in managing technical projects, enabling us to deliver maximum value to our customers. Our approach is deeply rooted in the needs and perspectives of our customers, and we consistently strive to exceed their expectations by providing top-notch technical skills and solutions that drive tangible benefits.
We are committed to playing an active role in the development of Myanmar's capital market and IT industry. We continuously strive to make meaningful contributions towards the growth of these sectors and support the broader socio-economic development of the country. As part of our long-term strategy, we are determined to expand IT offshore development in Myanmar and leverage our expertise to create high-quality job opportunities in the country. We are also committed to contributing to the education and development of local IT experts, ensuring that Myanmar has a skilled workforce that can drive the growth of its technology sector.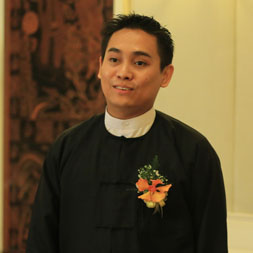 U Zaw Moe Thant
( Vice President )
DIR-ACE Technology Ltd. is a forward-thinking organization that believes in a culture of continuous improvement. To optimize its business processes and deliver greater value to its customers, it employs both the PDCA cycle approach through a four-stage model and Lean Management principles.Through regularly reviewing and analyzing its processes, it identifies areas for improvement and streamlines workflows to reduce waste, increase efficiency, and enhance overall performance.
This approach reflects our commitment to achieving the mission of DIR-ACE Technology Ltd., which includes creating challenging and attractive job opportunities for excellent IT engineers in Myanmar and contributing as a key provider to the development of the country's capital market and ICT industry.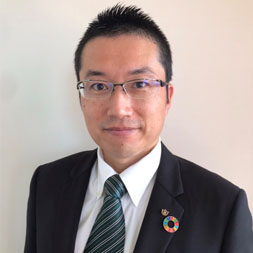 Mr.Takeshi Nagayama
( Director )
I am deeply inspired by the potential of Myanmar and the incredible talent of its people. As a member of the team at DAT (DIR-ACE Technology Ltd.), I am proud to be part of an organization that is dedicated to empowering and supporting the growth of the Finance and IT industries in Myanmar.
Together, we strive to create a future where Myanmar is recognized as a leader in IT innovation and excellence. Through our commitment to delivering world-class services and investing in the education and training of IT professionals, we are confident that we can achieve this goal.
Join us in our mission to make a positive impact on the IT industry in Myanmar and contribute to the country's overall economic growth and development. We welcome the opportunity to work with talented individuals who share our passion for technology and innovation to achieve our long-term objectives.